Spectra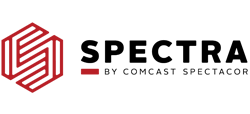 Spectra by Comcast Spectacor is the expert in hosting and entertainment, partnering with over 300 clients at 400 global properties to create memorable experiences for millions of visitors every year. Spectra's expertise is embodied within three divisions: Venue Management (formerly Global Spectrum), Food Services & Hospitality (formerly Ovations Food Services) and Ticketing & Fan Engagement (formerly Paciolan). Learn more at SpectraExperiences.com.
Comcast Spectacor is part of Comcast Corporation, a Fortune 50 media and technology company that operates Comcast Cable and NBCUniversal. Headquartered in Philadelphia, Pa., In addition to Spectra, Comcast Spectacor owns and operates the National Hockey League's Philadelphia Flyers and the Wells Fargo Center venue. Visit us at ComcastSpectacor.com, PhiladelphiaFlyers.com and WellsFargoCenterPhilly.com for more information.
Spectra by Comcast Spectacor manages Silverstein Eye Centers Arena, a multi-purpose, state-of-the-art arena located off of I-70 just 25 from downtown Kansas City and 4 exits East of the Truman Sports Complex and Arrowhead Stadium. Our $68 million arena features 5,800 fixed seats and 2,200 parking spaces and first class amenities. Since opening in November 2009, we have hosted a variety of events including concerts, theatrical tours and sporting events. Our building is home to two professional sporting franchises; the Missouri Mavericks of the ECHL and Missouri Comets of the MASL. Additionally, the complex also manages the Centerpoint Community Ice - a facility dedicated to year-round ice sports and recreation.
Silverstein Eye Centers Arena Partners