Spectra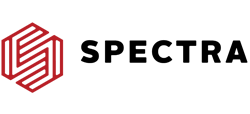 About Spectra Venue Management
Spectra's Venue Management division is the industry leader across a full range of services that impact the bottom-line success of public assembly venues, including marketing and sales, corporate partnerships, event booking, ticket services and box office management, customer service, operations and engineering and finance and administration.
About Spectra Food Services & Hospitality
Spectra's Food Services & Hospitality division delivers the industry's most innovative and profitable solutions through its Everything Fresh™ philosophy at sports arenas, stadiums, casinos, convention centers, cultural attractions, fairgrounds, and other specialty venues. Spectra Food Services & Hospitality serves over 250,000 events and 40 million guests each year.
About Spectra Partnerships
Spectra Partnerships is a leader in sales representation, strategic consulting, and analytics for sports and entertainment properties across North America. Our experienced sales team drives revenue for our clients and their properties via the marketing and sale of naming rights, corporate partnerships, advertising, premium seating, and hospitality.
Silverstein Eye Centers Arena Partners